Bunny Love (Fluoro Pink & Blue 3D Screenprint)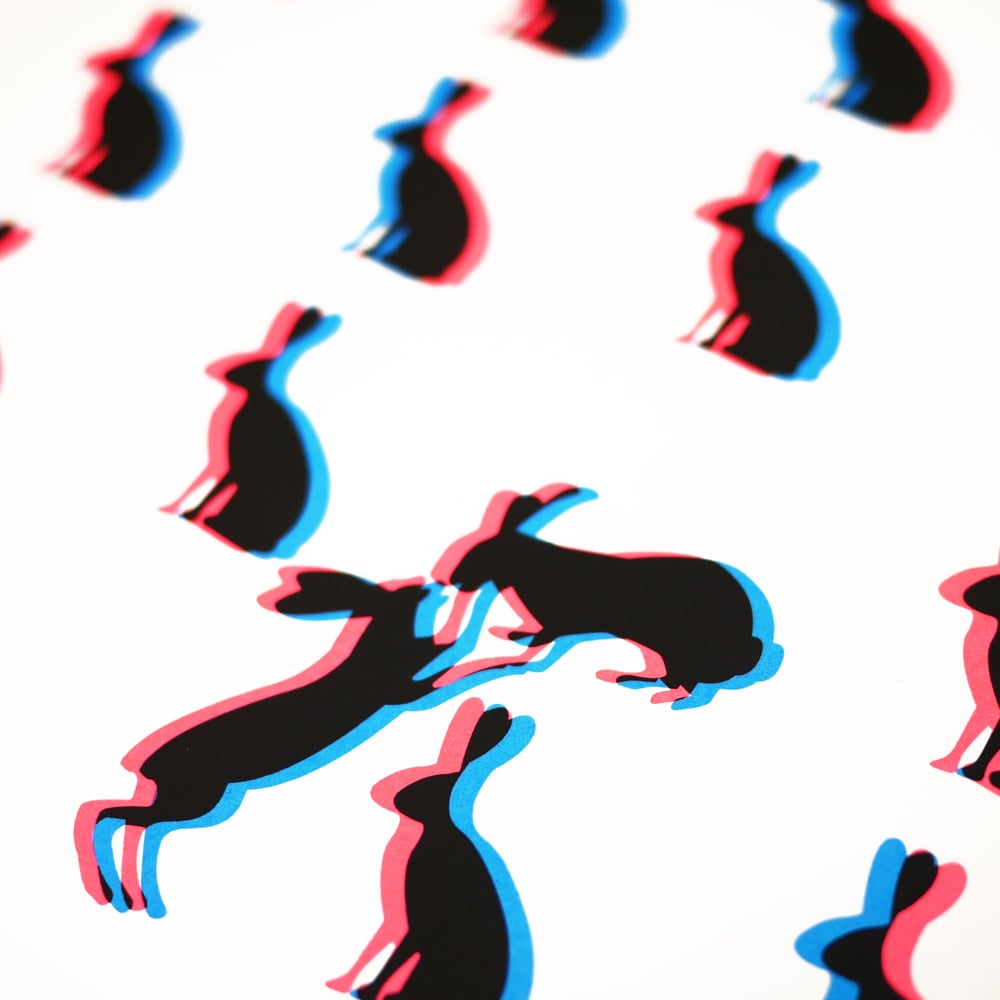 A screenprint using zingy fluoro colours to create a retro 3D effect.
Each order ships with a pair of Red/Blue 3D Anaglyph Glasses.
This is actually a three colour screenprint. We had to hit the bit between the fluorescent inks where the rabbits overlap again to make it darker. The colours in this print really need to be seen in the flesh, they are really zingy!
40cm by 40cm. Limited edition of 25. LAST FEW LEFT
Sold unframed.