Storylines (Black)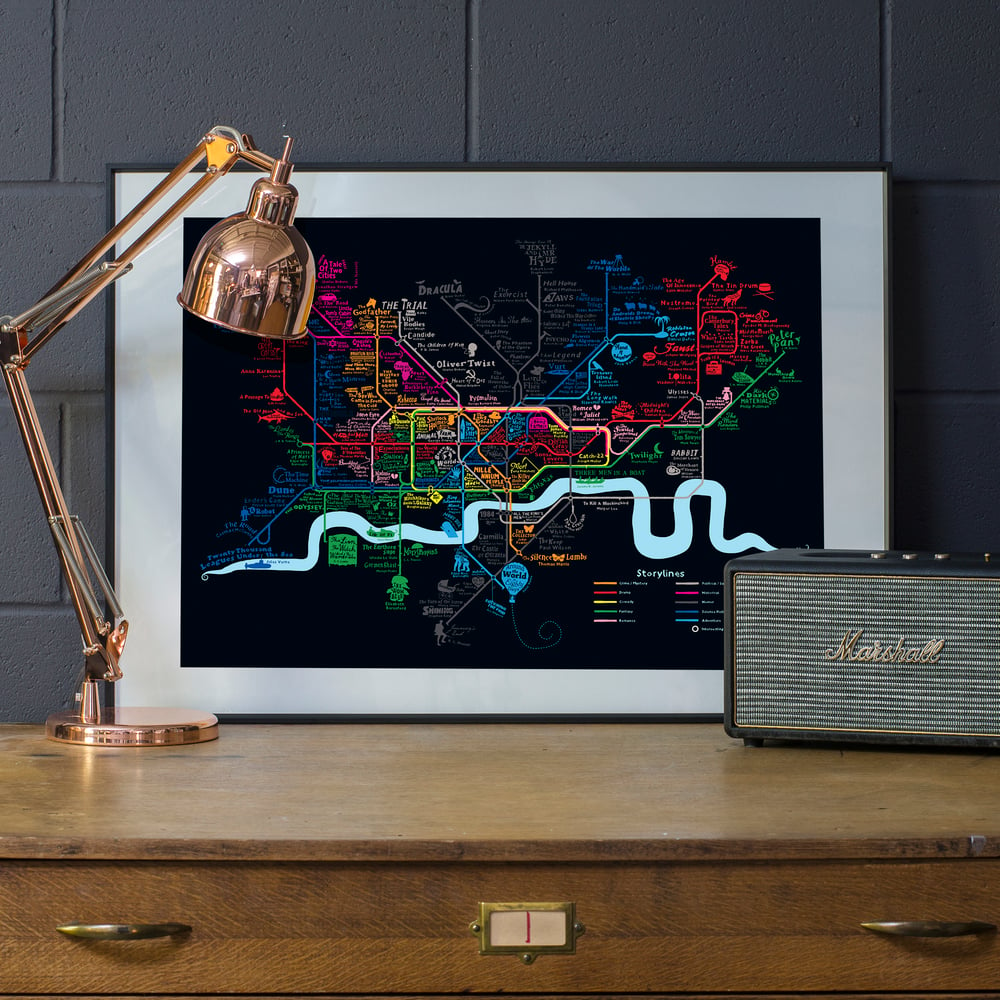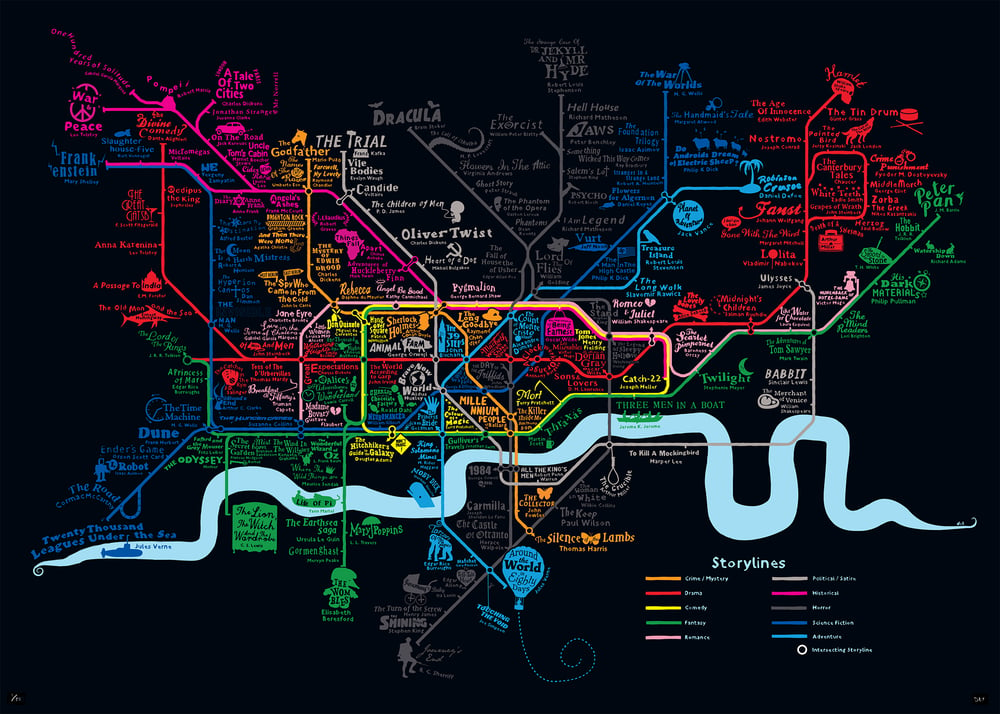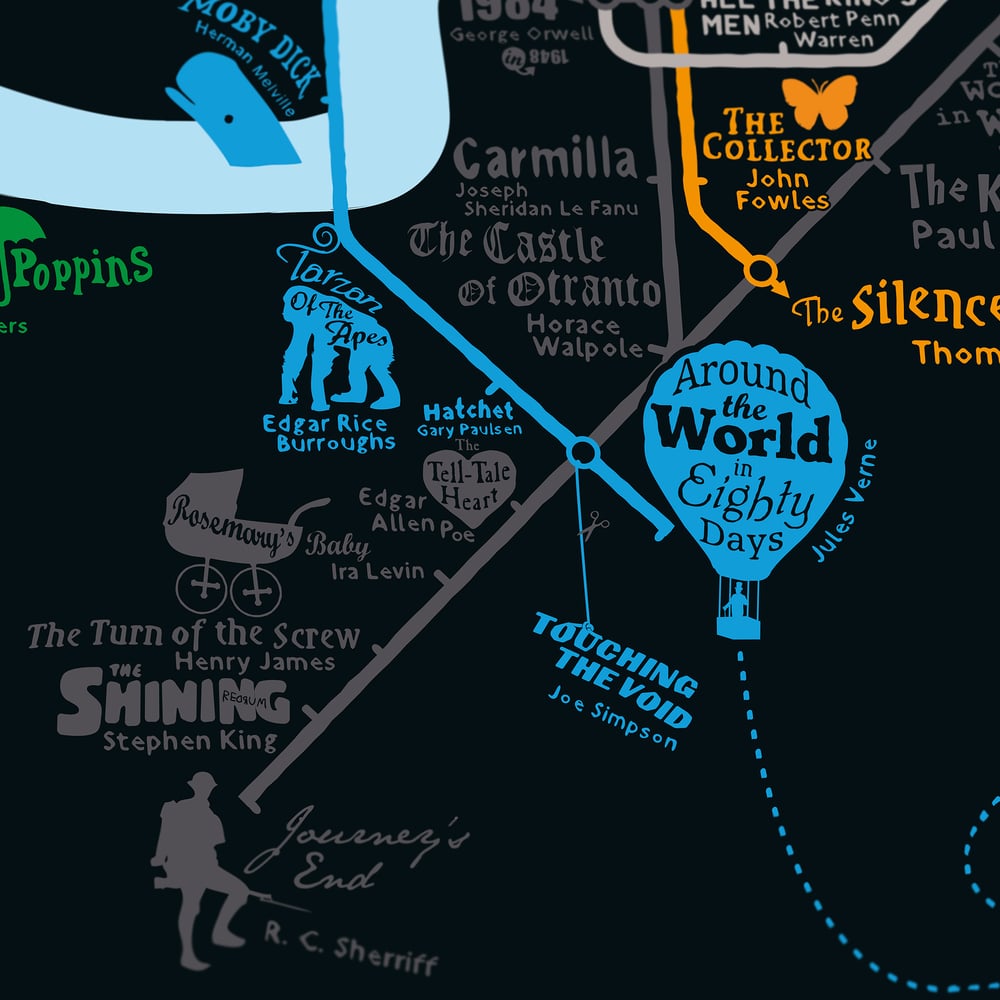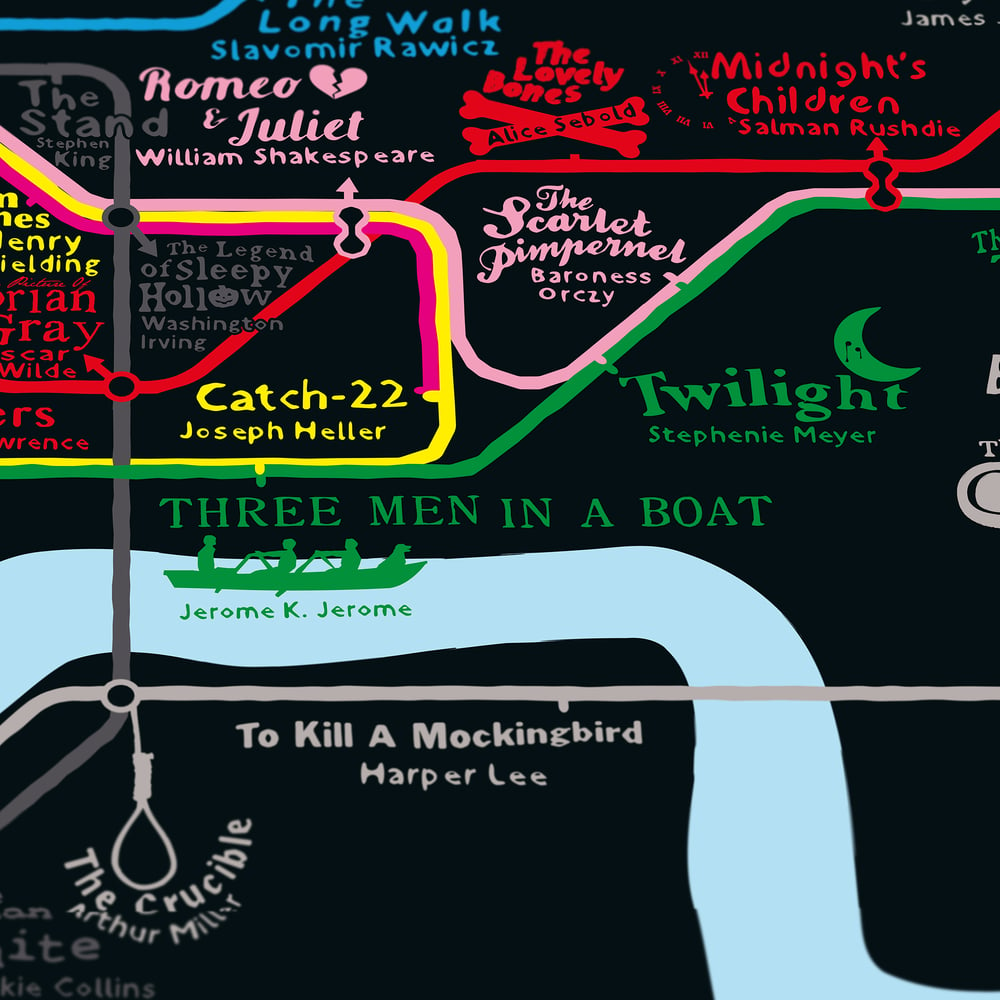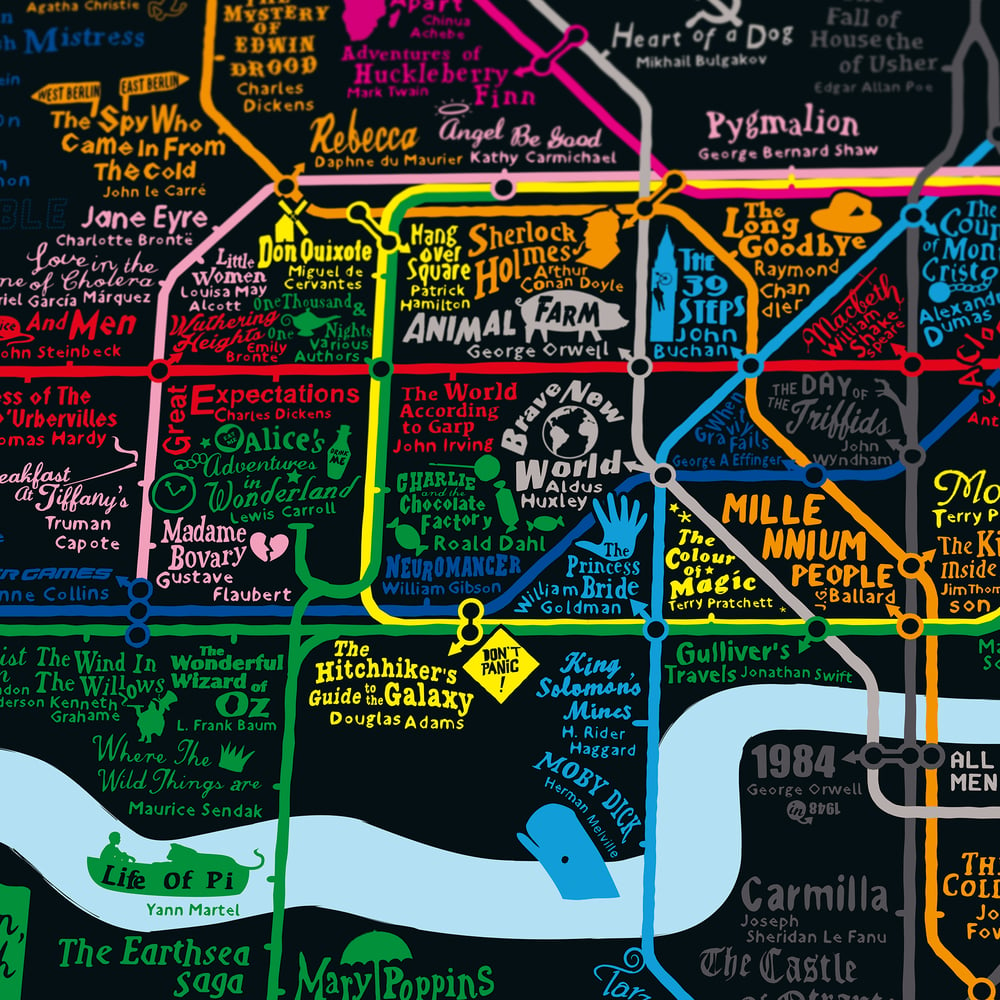 The 2016 Limited Edition of Dex's underground map.
London's iconic tube map, transformed into a pit-stop journey through styles of storytelling, with the individual tube lines turned into storylines and genres of literature. The depths of the Northern Line have been made into the aptly named Horror Line. The Bakerloo Line coursing past Sherlock Holmes's Baker Street becomes the Crime & Mystery Line. The pink trajectory of the Hammersmith & City is converted to the Romance Line. Stations falling on intersecting Storylines get a sub-genre cross over.
Part of the Literary London art print collection from Run For The Hills.
Available in two sizes:
A2 (59.4cm by 42cm). Limited Edition of 50.
70cm by 50cm. Limited Edition of just 35 giclée prints.
Photos are of the 70cm by 50cm size.
Sold unframed.