I Lost Myself (Stencil)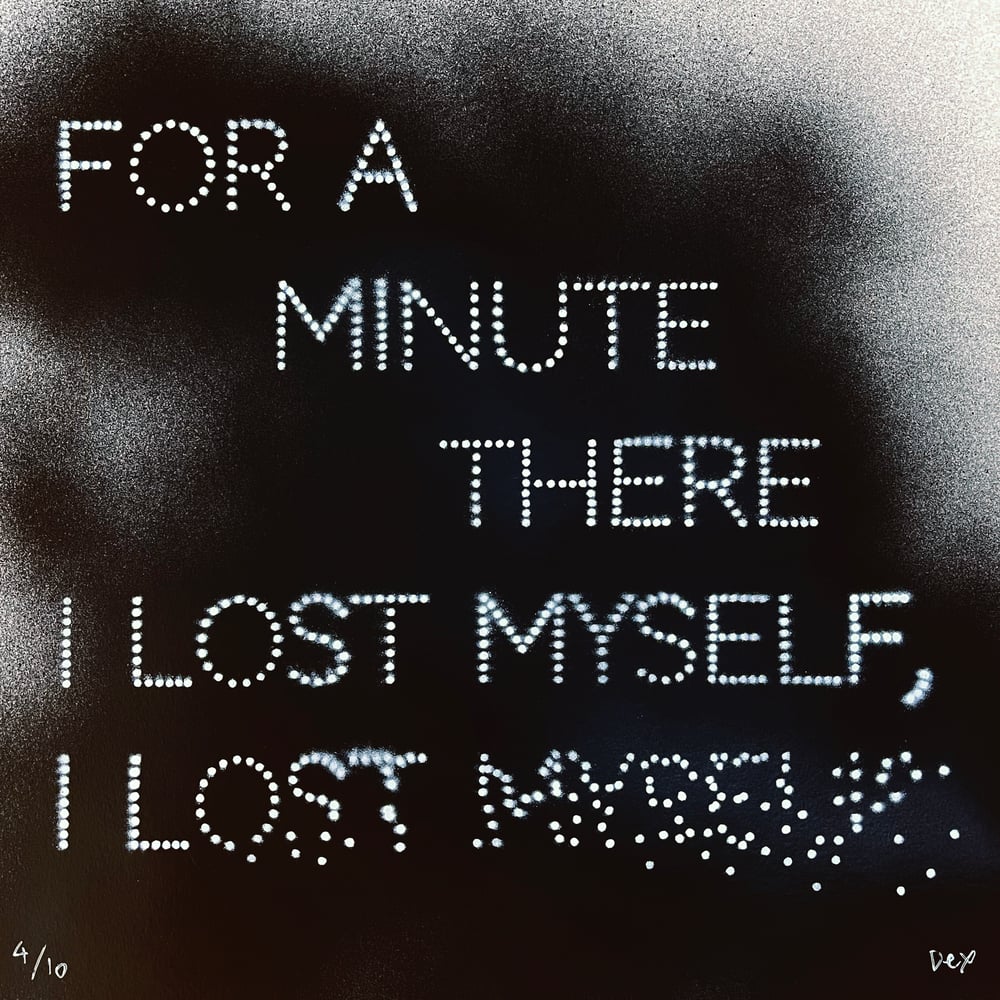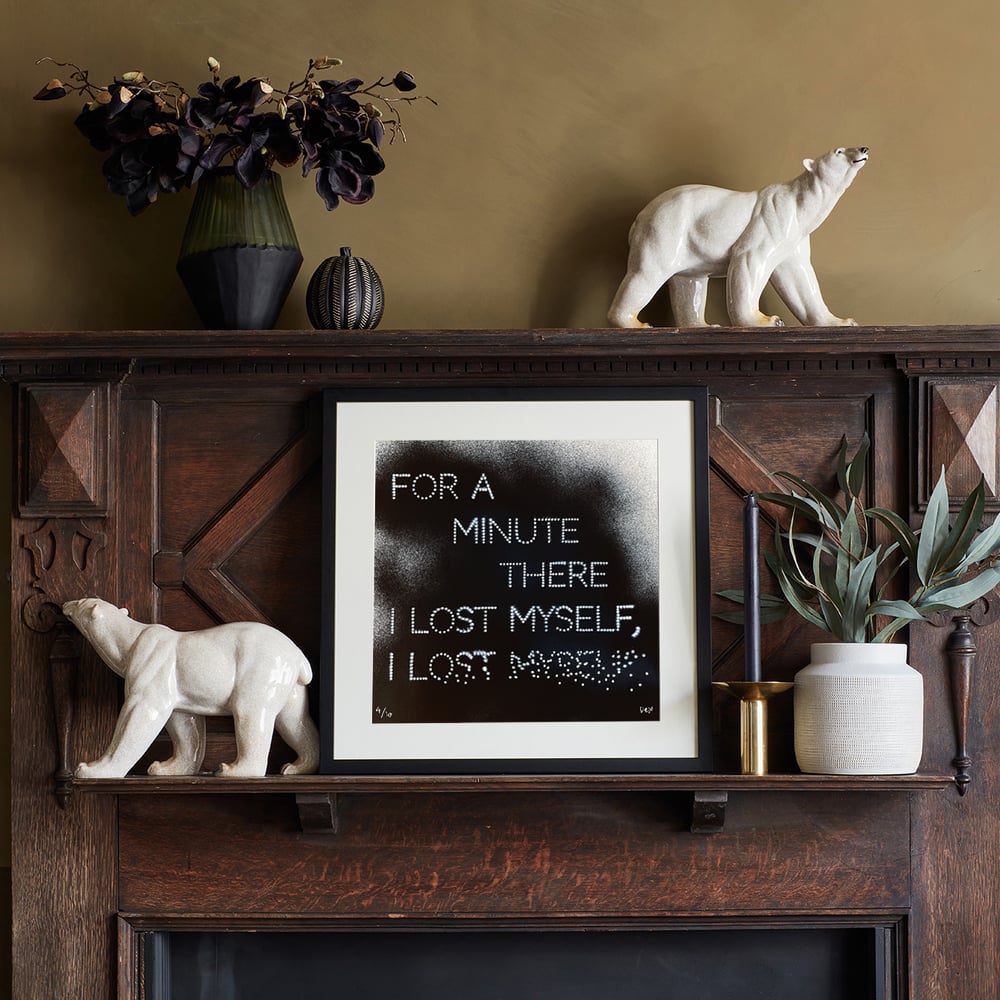 Lyrics by Radiohead. This a unique stencil print in two spray painted colours (black and white). Note each print differs slightly by the nature of being a unique stencil.
Signed and numbered by the Artist, Dex. On wonderful 300gsm Fabriano Tela Oil Paper.
Unframed prints carefully wrapped in tissue paper and packaged in a postal tube. Posted recorded delivery.
40cm by 40cm, sold unframed.
Limited Edition of 10.
SOLD OUT. Just two APs (Artist Proofs) left.