Bittersweet (Various Colours)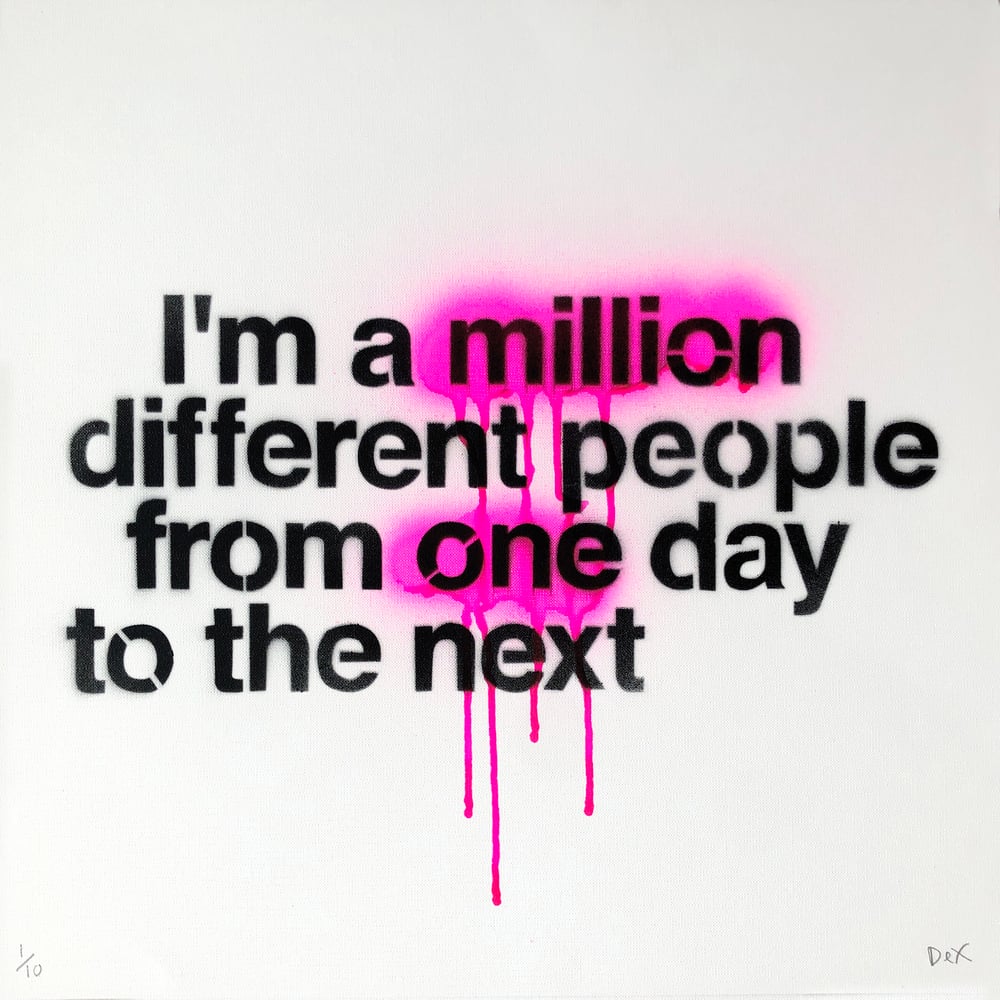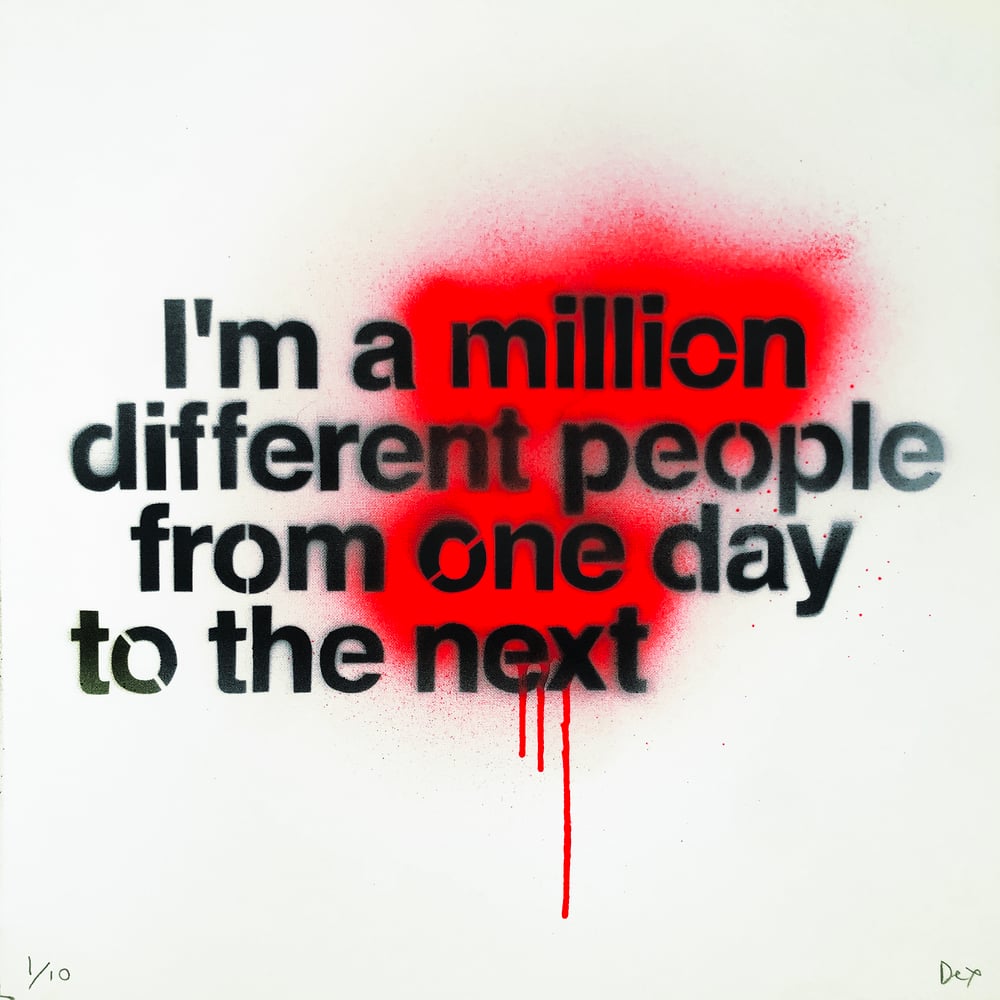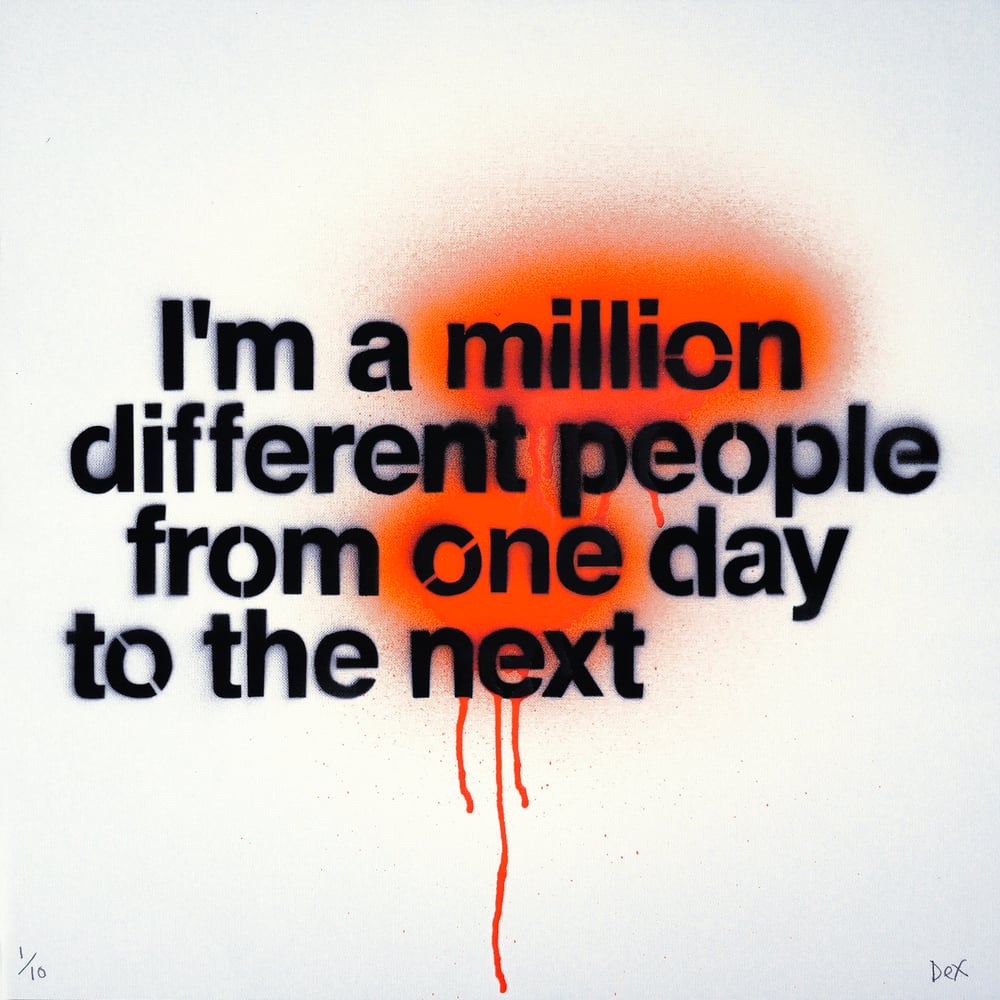 Words from The Verve's Bittersweet Symphony.
Each print differs slightly by the nature of being a unique stencil.
Available in fluorescent colours: pink, orange or red.
Signed and numbered by the Artist, Dex.
40cm by 40cm, sold unframed. On wonderful 300gsm Fabriano Tela Oil Paper.
Each colour is in an Edition of 10.
Unframed prints carefully wrapped in tissue paper and packaged in a postal tube. Posted recorded delivery.
RED and ORANGE now sold out.