Animals Of London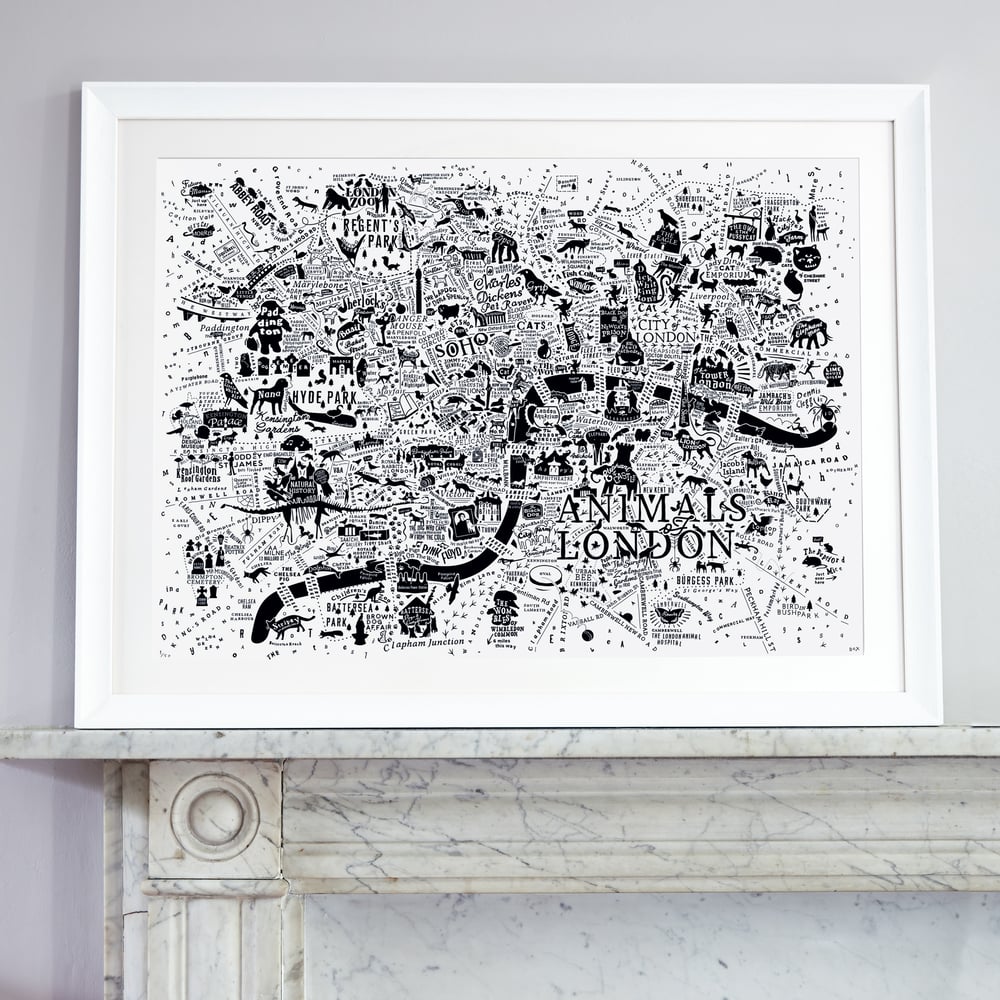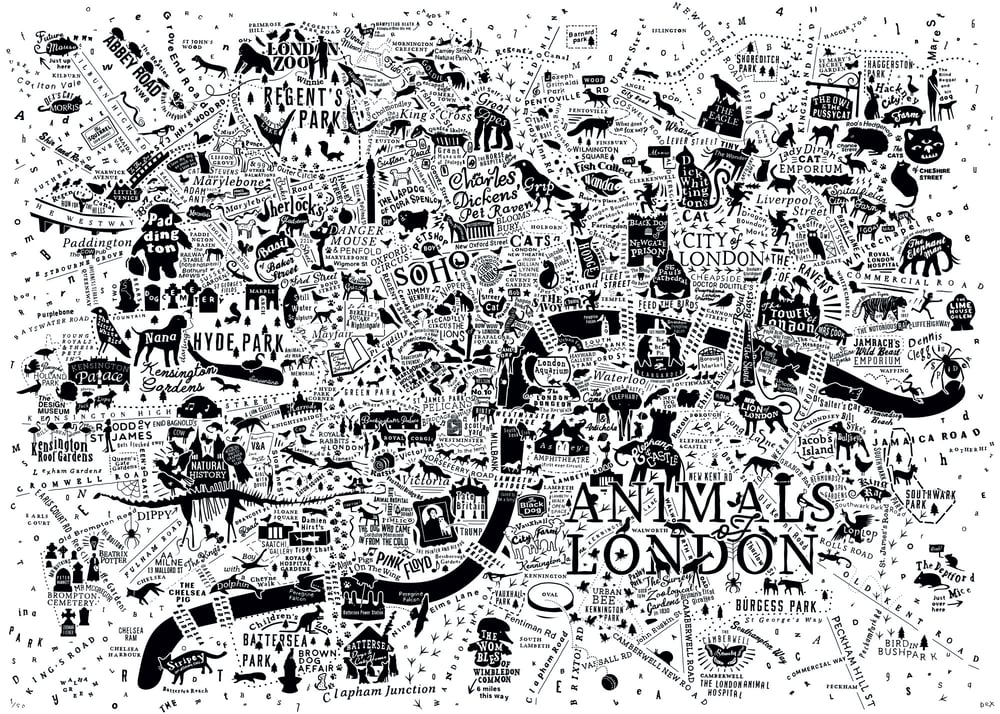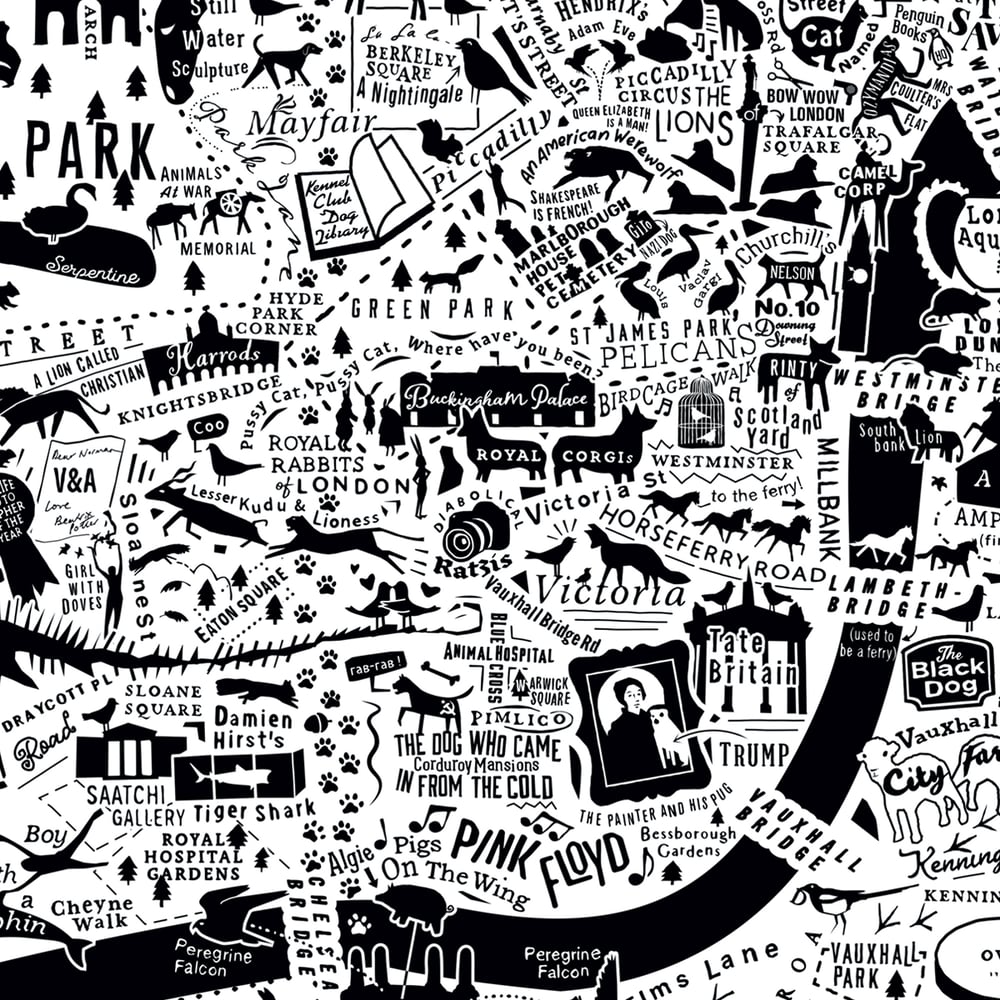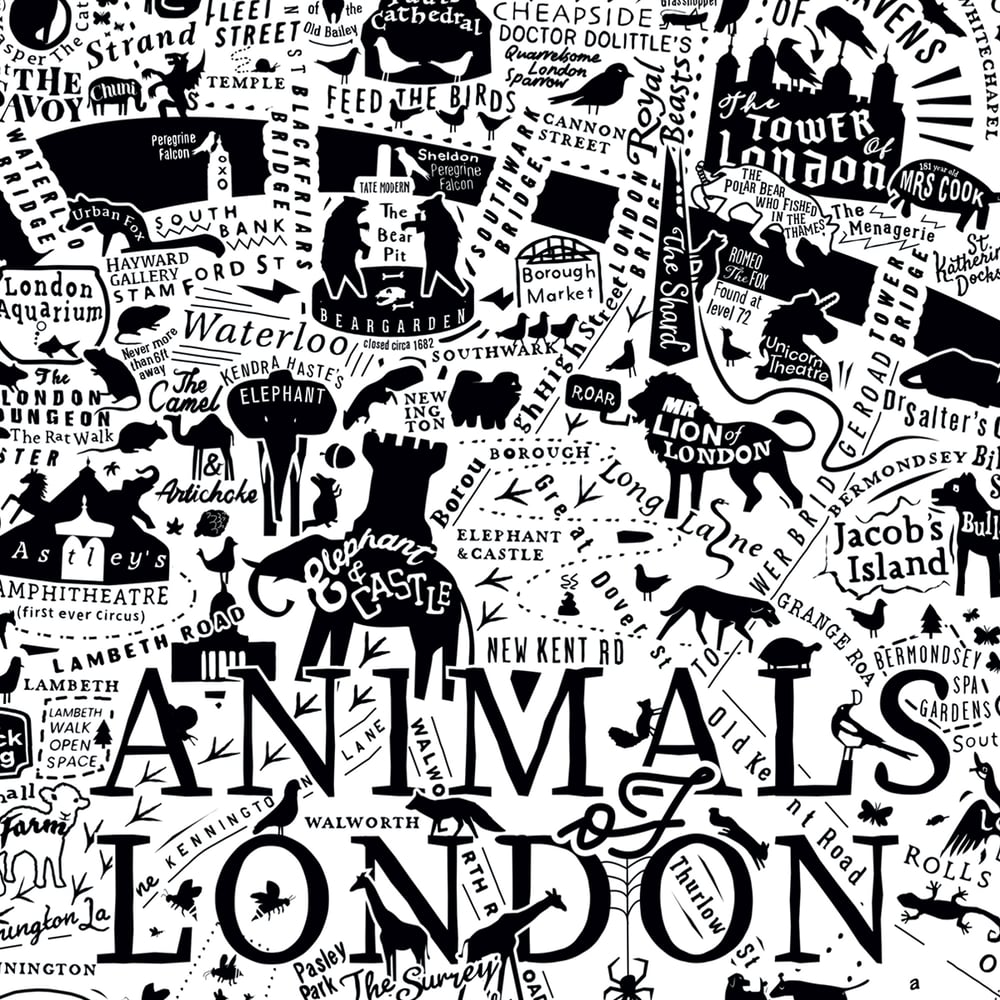 An illustrated typographic map of our capital, packed with creatures great and small. Plotting all the places you can find our furry, feathery or scaly friends, including zoos, parks, farms and museums. Animals from the pages of novels and history books, famous pets and animal landmarks, jostling for position with escaped tigers, chimpanzees and eagles. Think dog libraries, cat emporiums, hedgehog graffiti and pet cemeteries. And over a hundred dalmatians.
20% of the sale price goes to London Wildlife Trust.
Available in two sizes on 300gsm archival art paper:
A2 giclée print, in an edition of 100.
70cm by 50cm giclée print, in an edition of 50.
Sold unframed.