God Save The Queen (Black)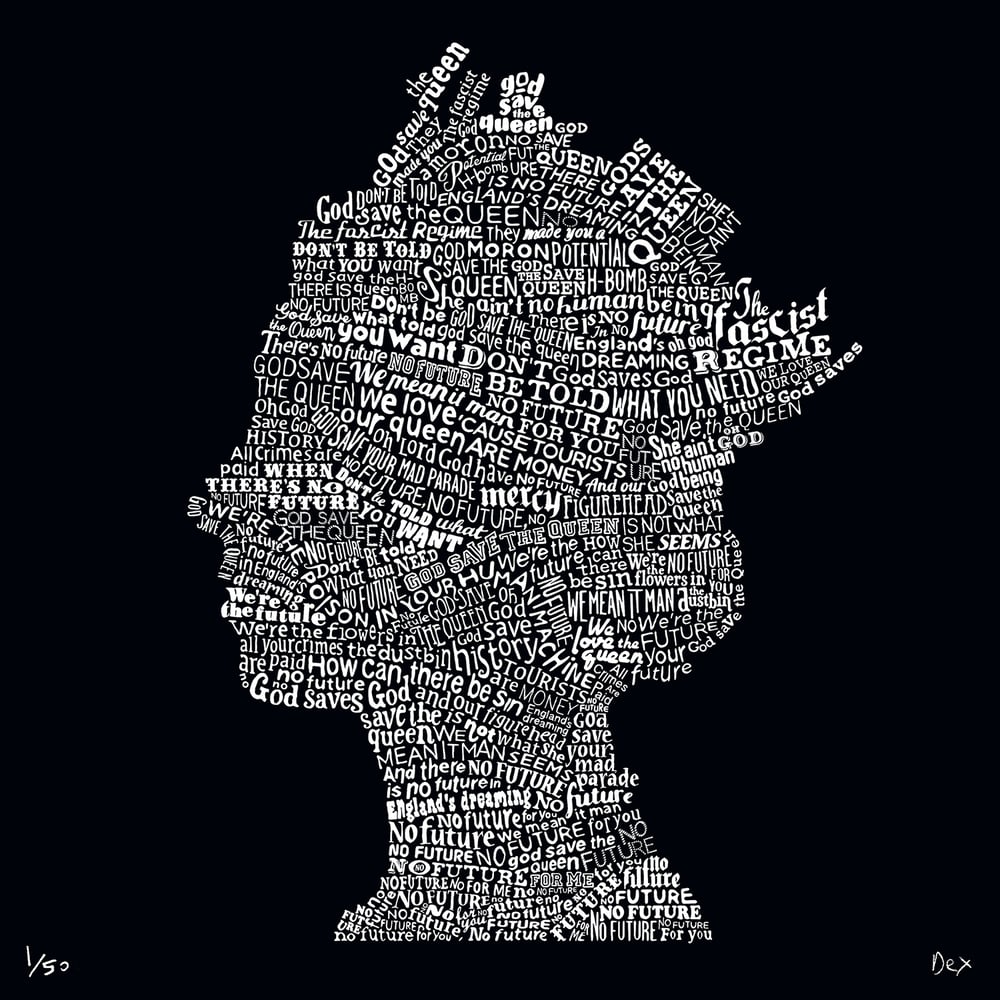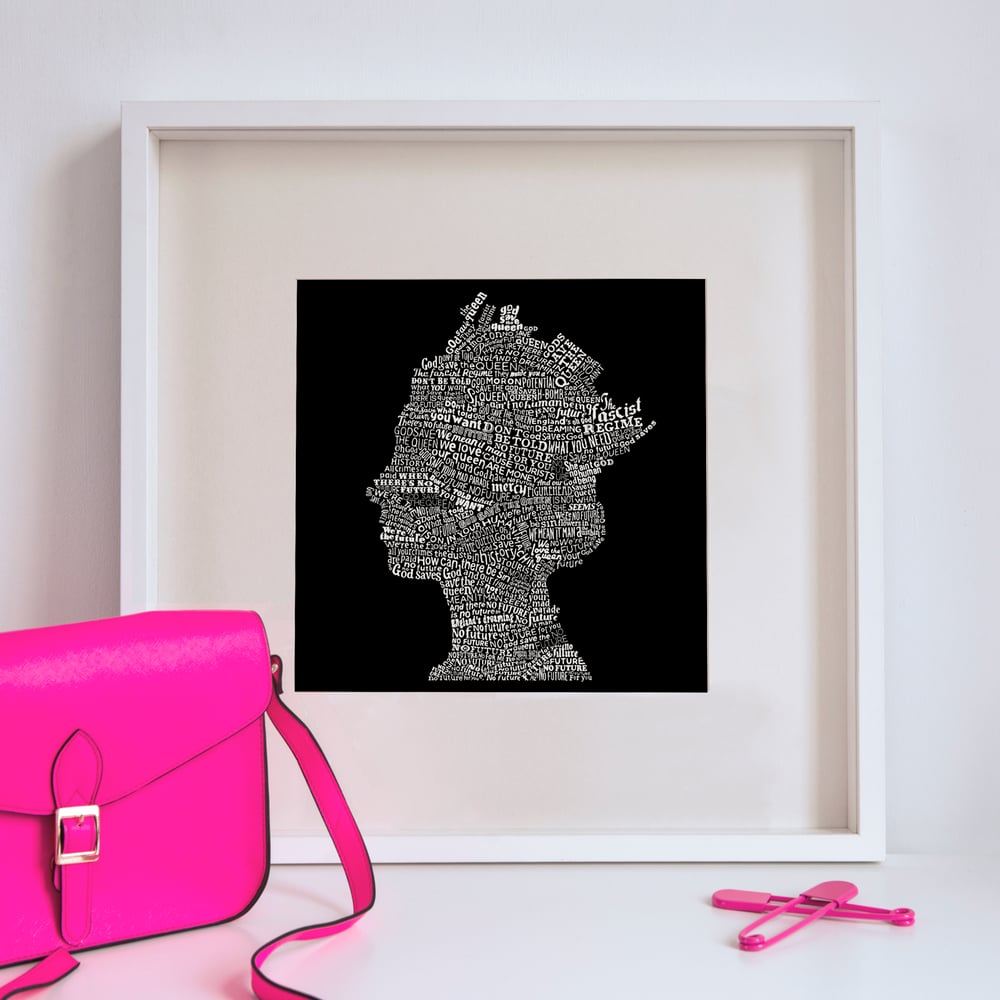 Her Majesty's famous silhouette given a punk make over.
SHORTLISTED FOR THE ROYAL ACADEMY SUMMER SHOW .
An exquisite quality, limited edition fine art print of the Queen's profile created with hand crafted lyrics from the Sex Pistol's classic song, God Save The Queen. For music lovers, anarchists, and philatelists everywhere. And those of us who enjoy things not being as they initially seem.
A limited edition of 50, with each print signed and numbered by the artist, Dex. White ink screenprinted onto Black Plike. Prints carefully wrapped in tissue paper and packaged in a postal tube. Print fits a standard frame size.
50cm by 50cm. Screenprint in an edition of 50.
Sold unframed.