Literary London Map (White & Pink on Royal Blue Plike)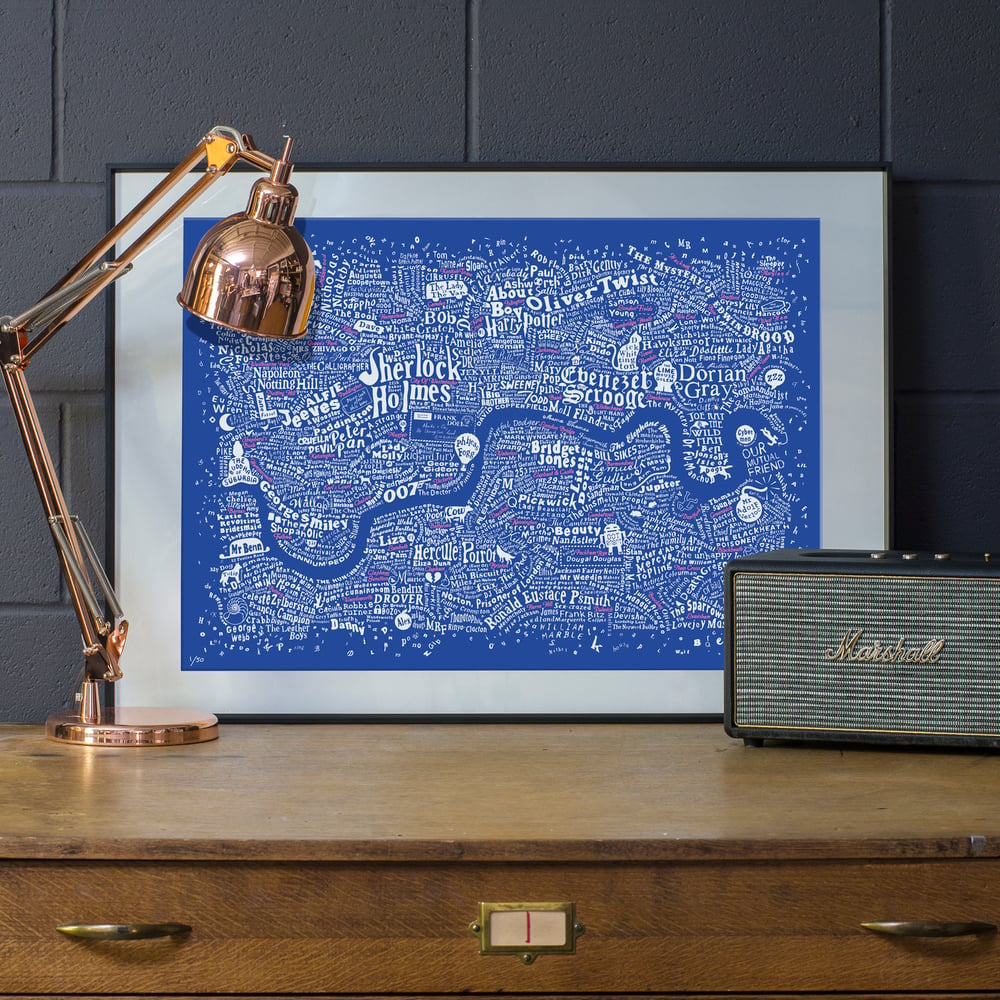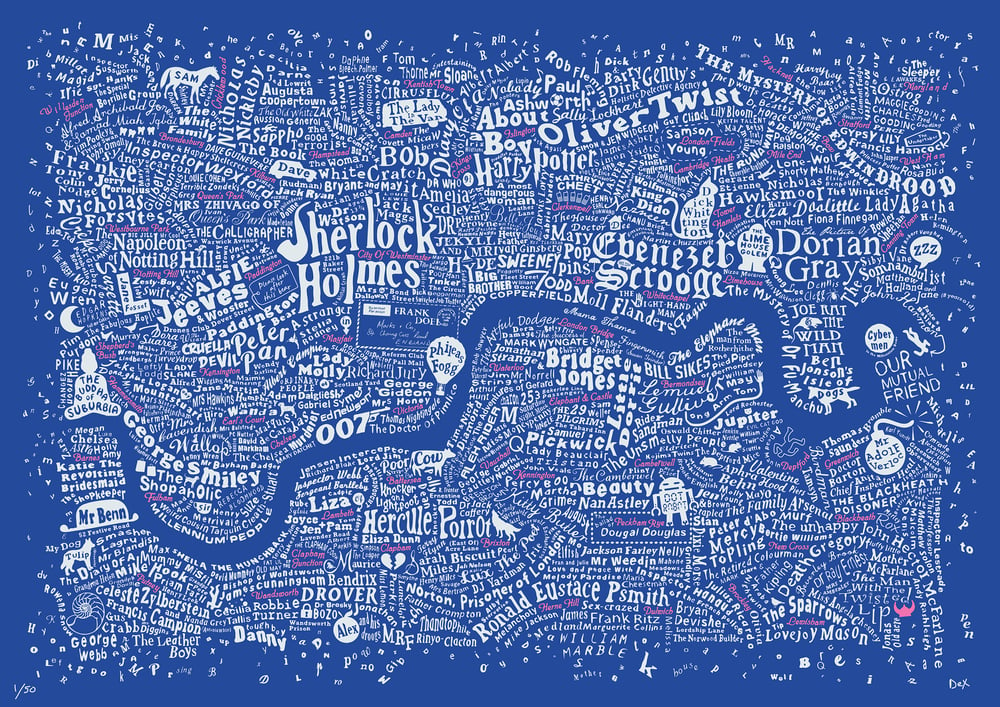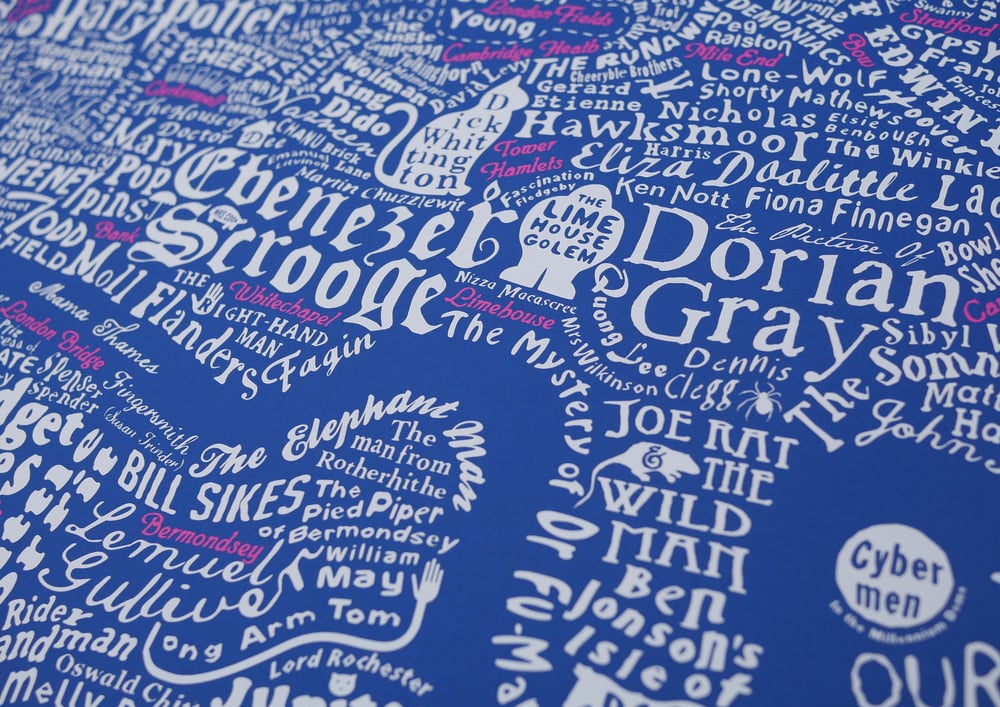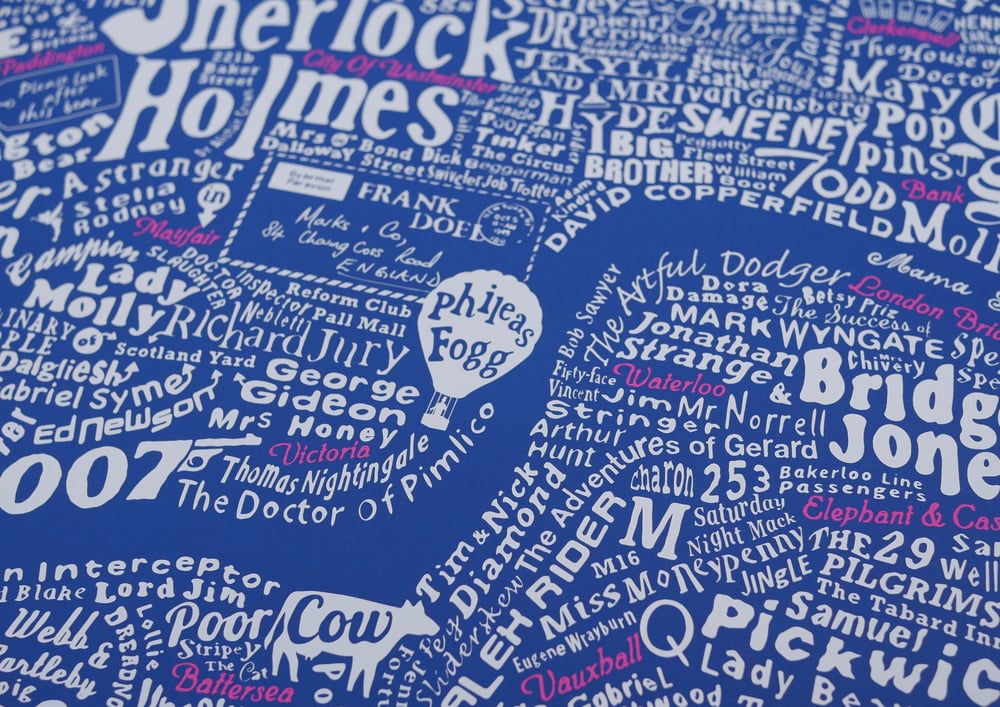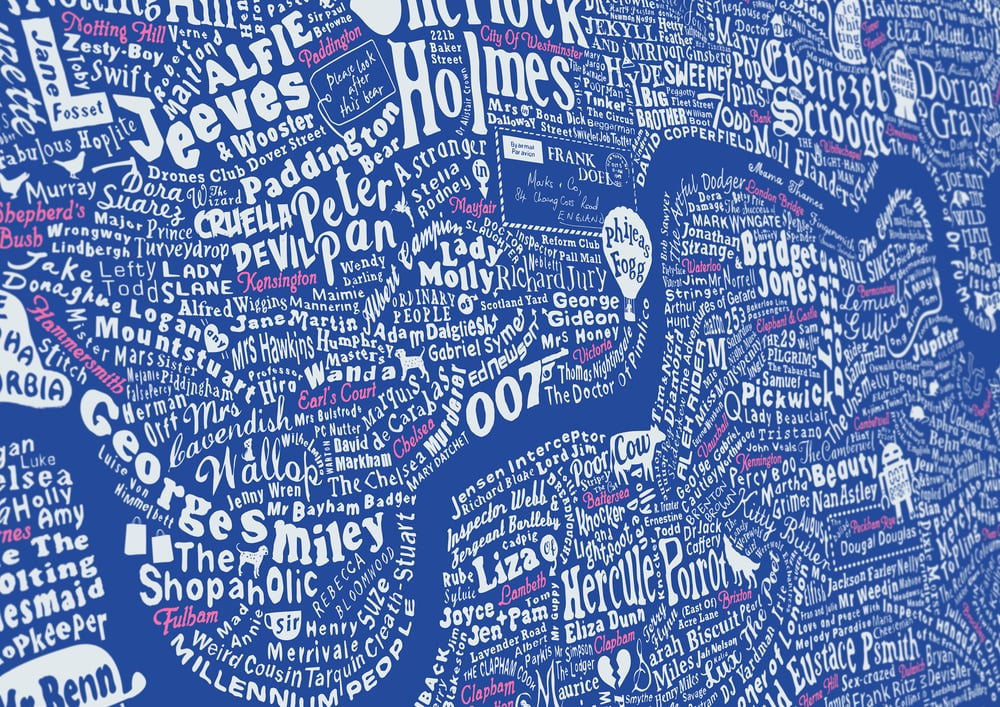 This 2016 Limited Edition of Dex's award-winning Literary London Map is screen printed on to gorgeous royal blue plike paper, using white block and a fluoro pink to pull out the boroughs of London.
This beautiful print is a map of the capital featuring characters from the pages of novels based in London. The famous and the infamous. And also the less well known. Those with an amazing moniker or brilliantly conceived nickname who are a credit to their creator. Each character has been plotted in the corners of the city they most liked to roam or chose to call home (sometimes at Her Majesty's Pleasure).
Combining hand-drawn typography and illustration, more than 250 novels were mined in the making of this piece, which continues to be Run For The Hills's most popular and talked about print.
Dimensions:
70cm by 50cm, unframed. Edition of 50.