Pubs Of Literary London (White)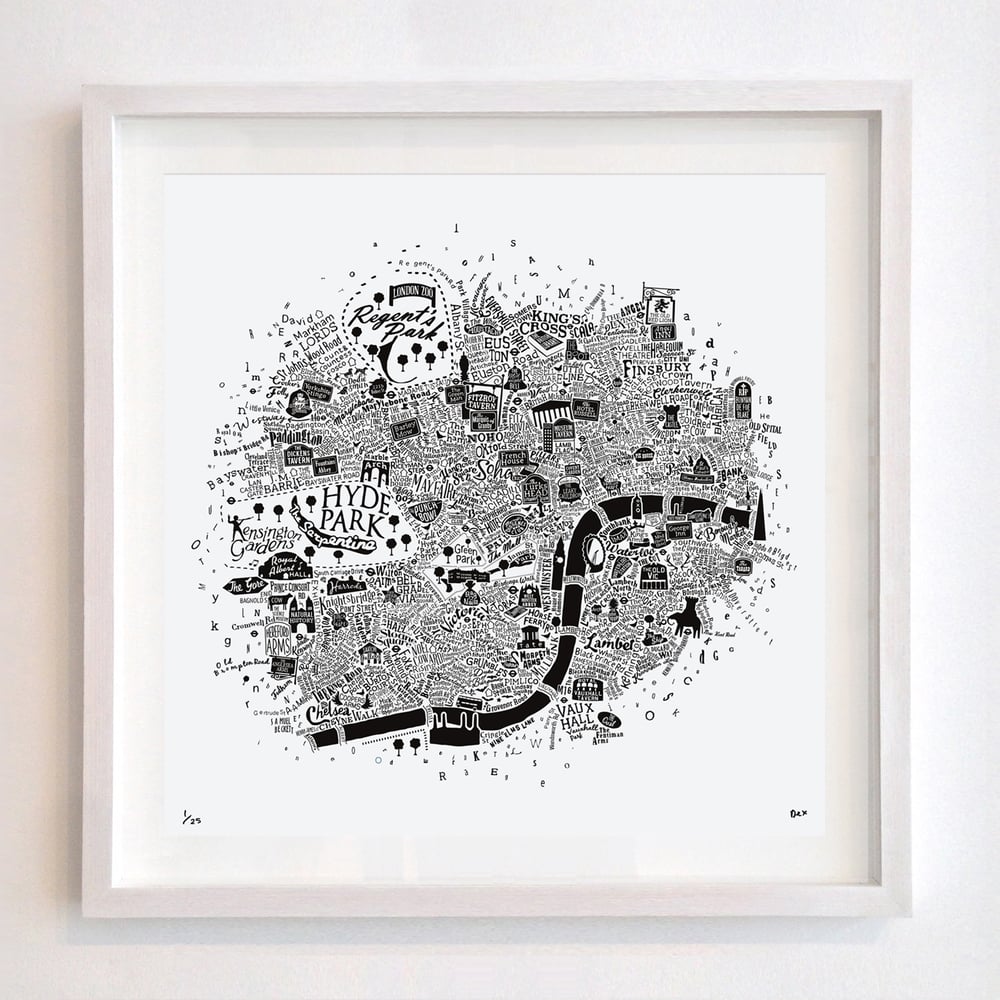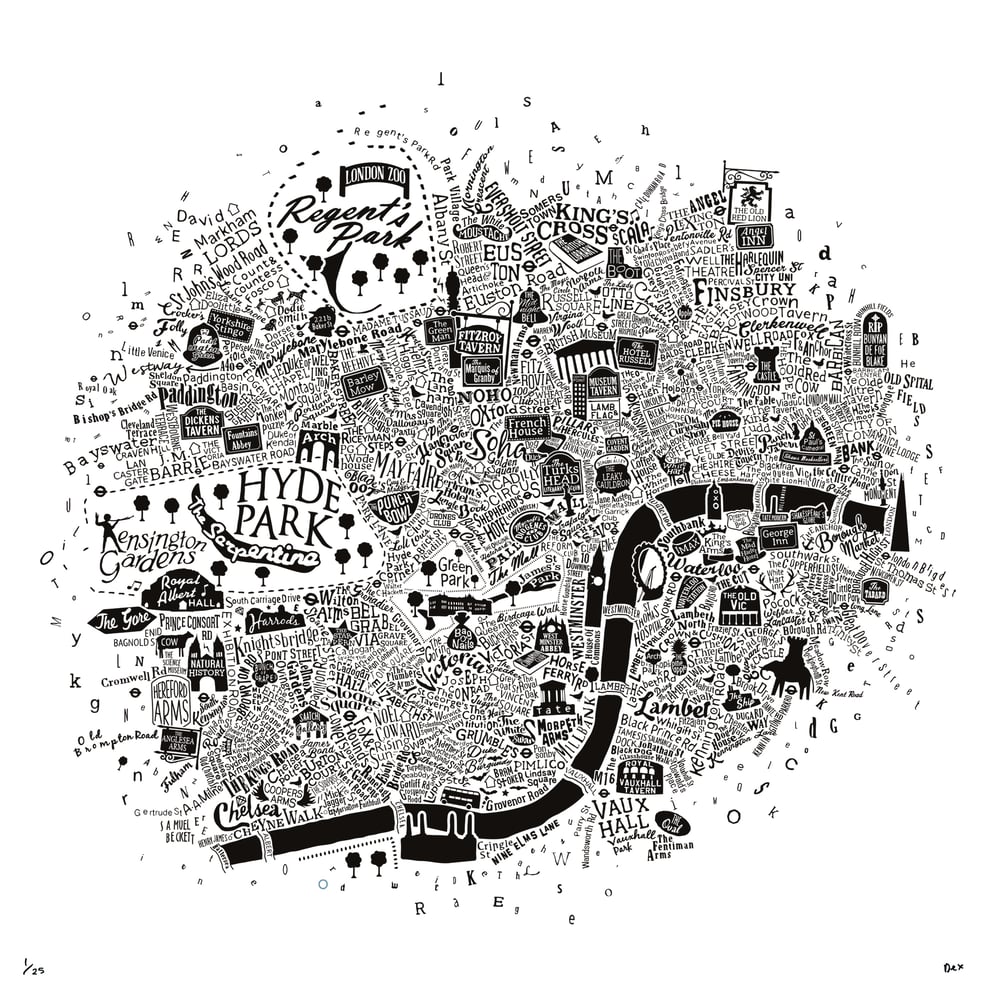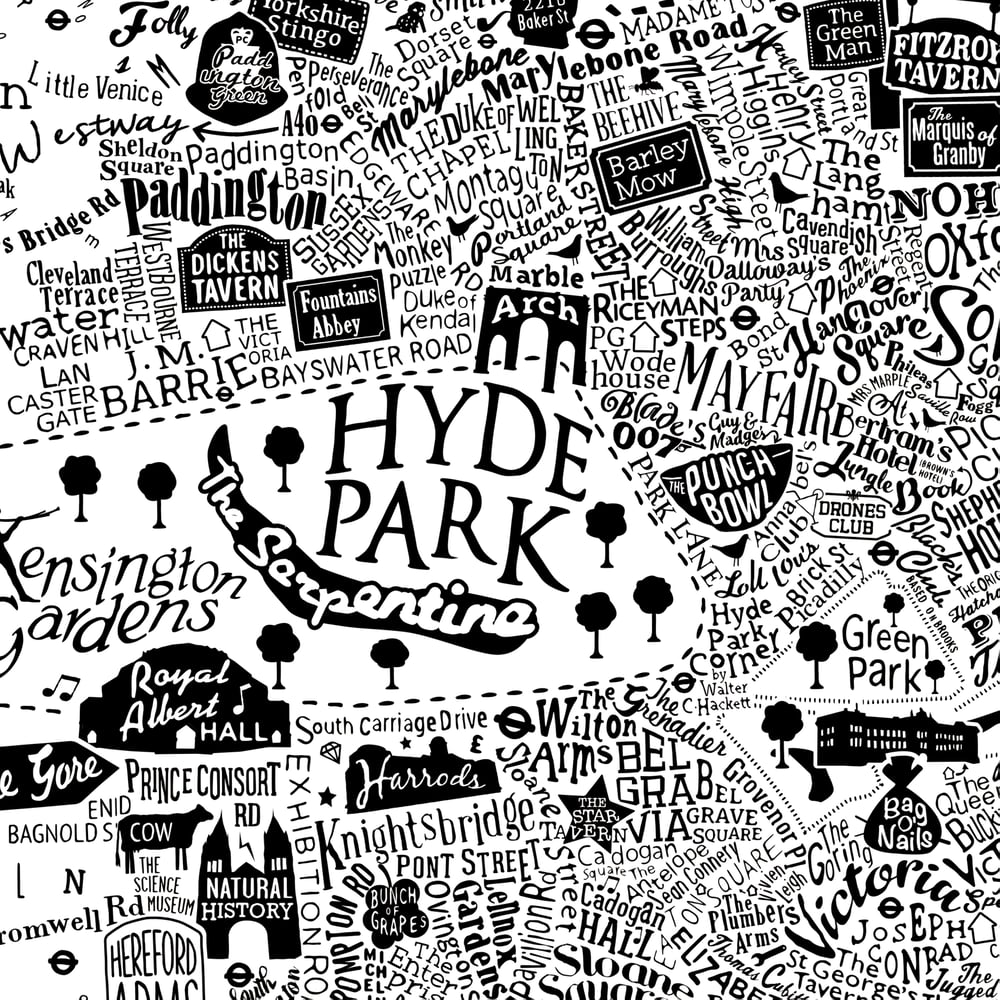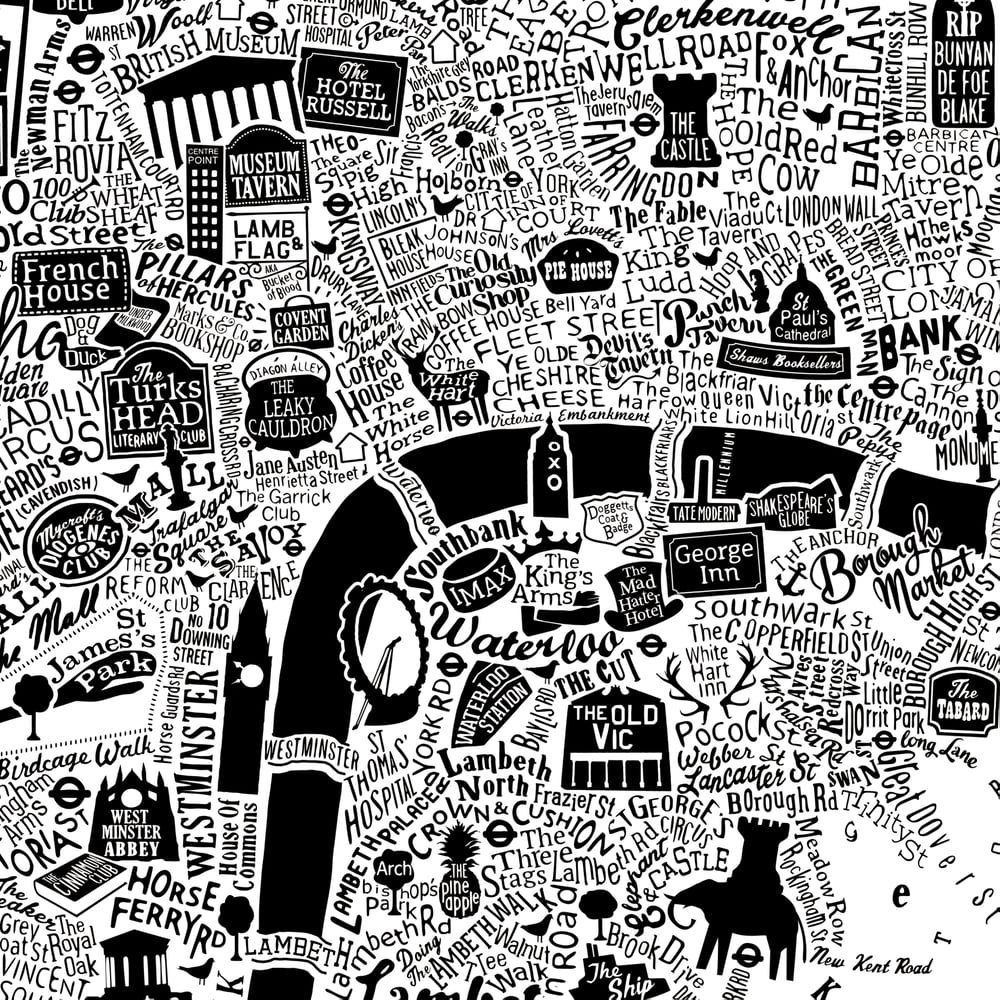 A guide to the pubs where all the fictional characters we know and love frequented. Also the clubs that the authors were members of, where they wined and dined and gambled the night away. The smoking holes, the opium parlours, from high to low, the classy to the dens of iniquity. All of the places the notorious characters used to gather to plot, scheme and make merry.
Also the Paparazzi's favourite stake outs; the places celebrities tumble out of. The actors and narrators who bring the stories to life.
Limited edition of just 25 Giclée print on fine art archival 315gsm paper.
50cm by 50cm. Sold unframed.