The Culture Map Of Central London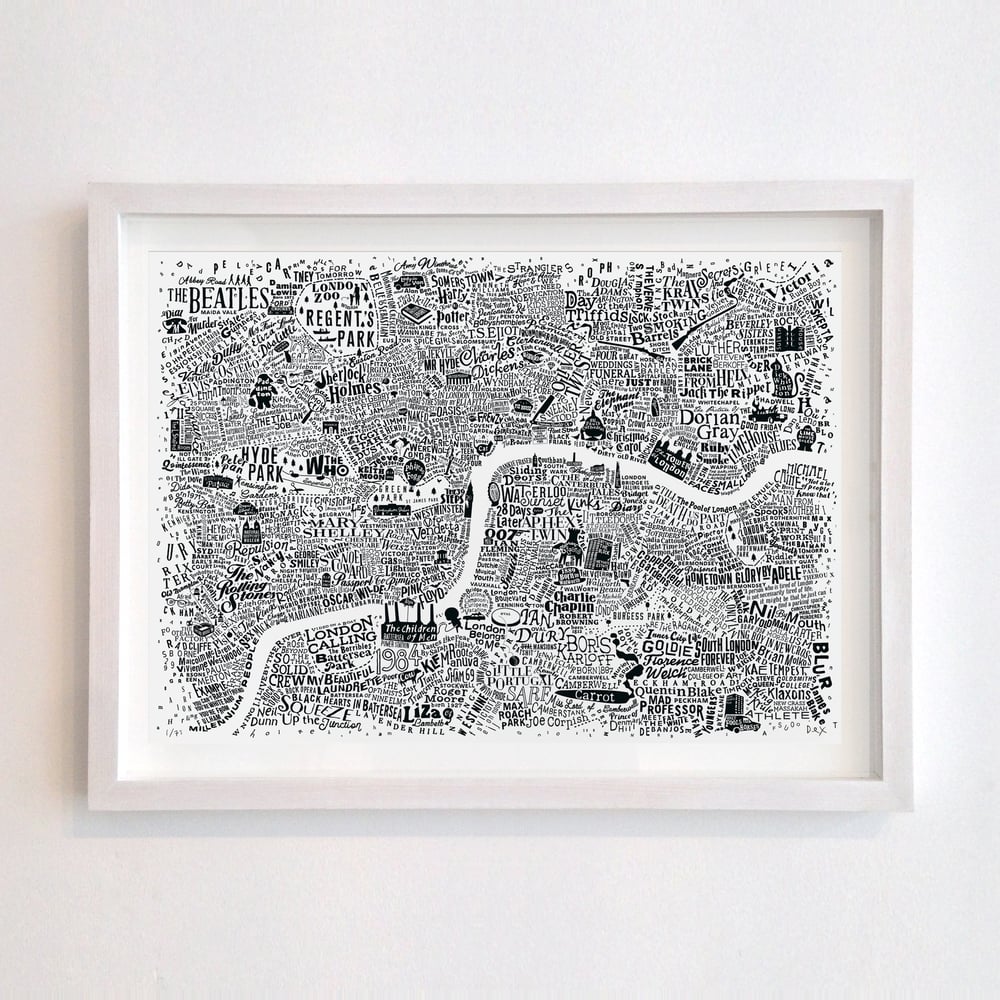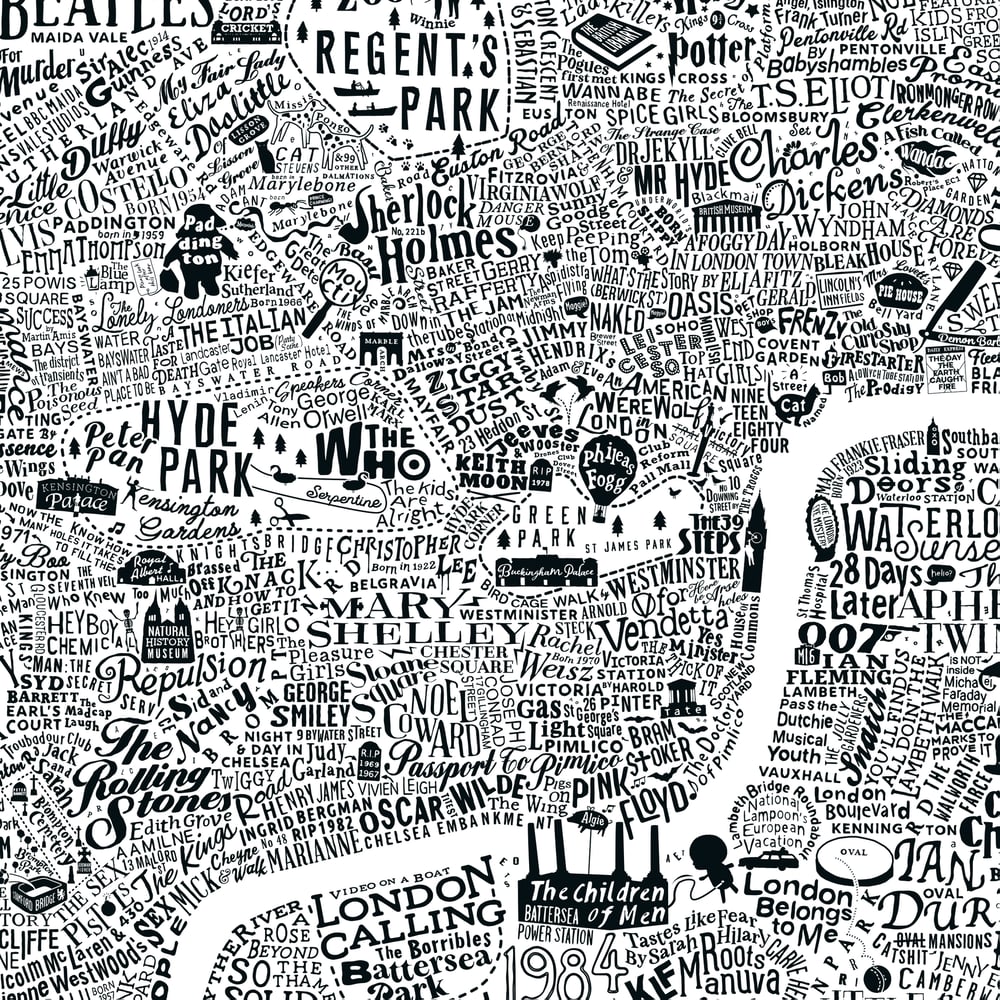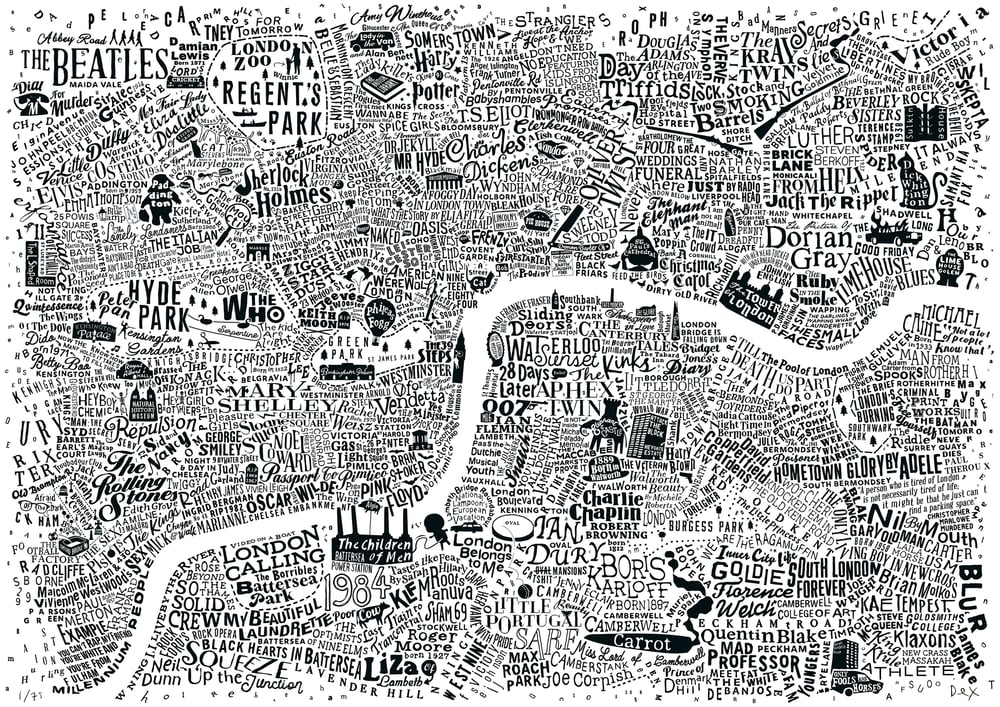 A chaotic Love Letter to London.
This is a smaller (A3) version of Dex's Culture Map Of London. Bringing together London's rich music scene, literary heritage and thriving film industry on Dex's biggest and densest map of our capital ever. Featuring books and authors; songs, lyrics and musicians; films and movie stars; all nestled amongst London's landmarks, plotted where they are most famously associated.
A Limited Edition signed and numbered giclée print on 315gsm museum grade art archival paper.
A3 size, Edition of 75.
Sold unframed. Unframed prints wrapped carefully in tissue paper and packaged in a postal tube. Posted recorded delivery.