Chairman Of The Bored (3D)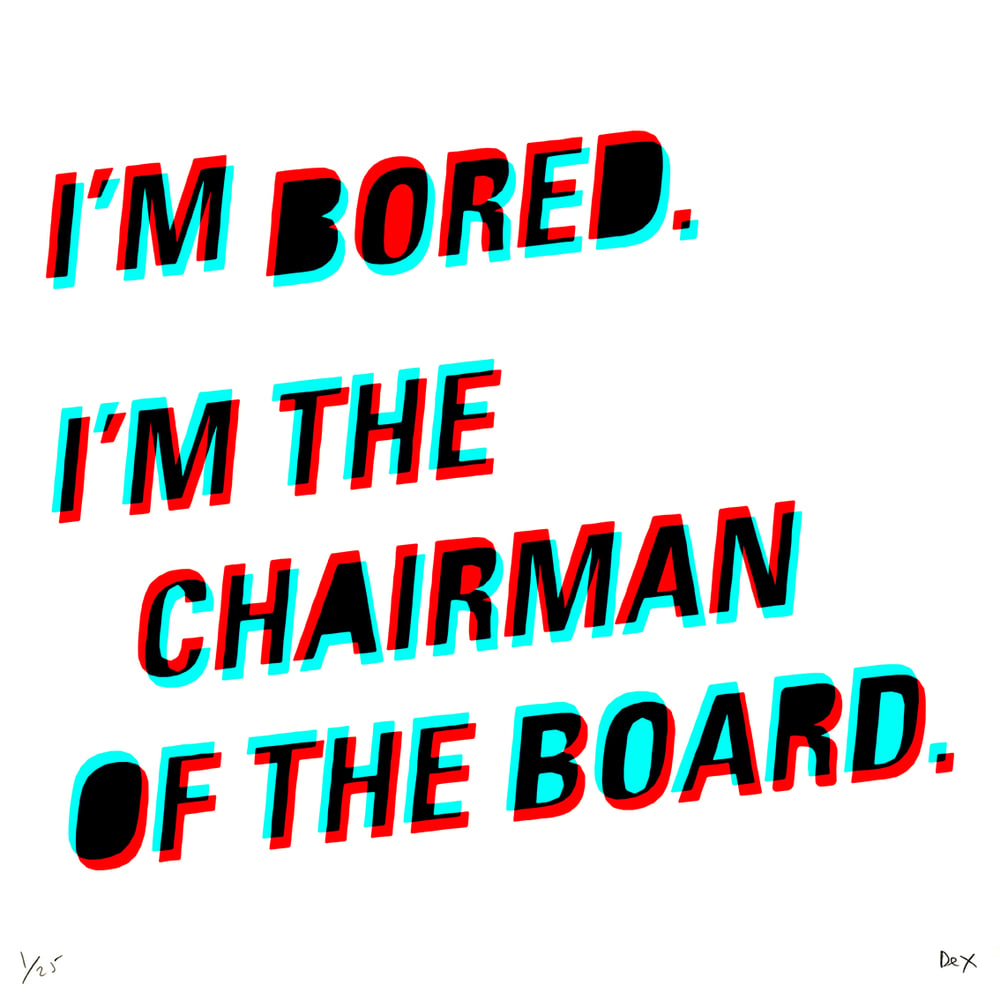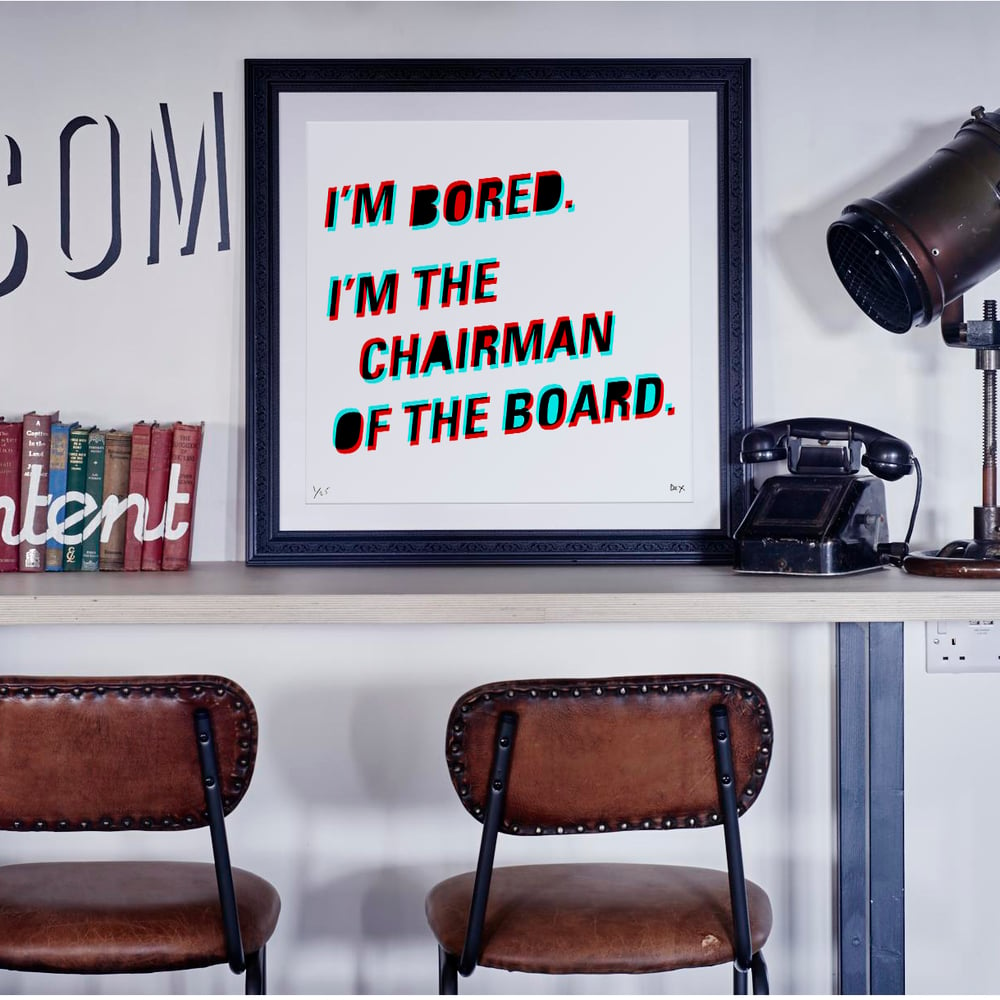 Wonderful lyrics from the 1979 Iggy Pop track 'I'm Bored'.
A giclée print using bold RGB colours to create a retro 3D effect.
Each order ships with a pair of Red/Blue 3D Anaglyph Glasses.
From Dex's new art print collection, RGB vs CMYK.
40cm by 40cm. Limited edition of 25.
Sold unframed.