Killing In The Name Of (Stencil, White)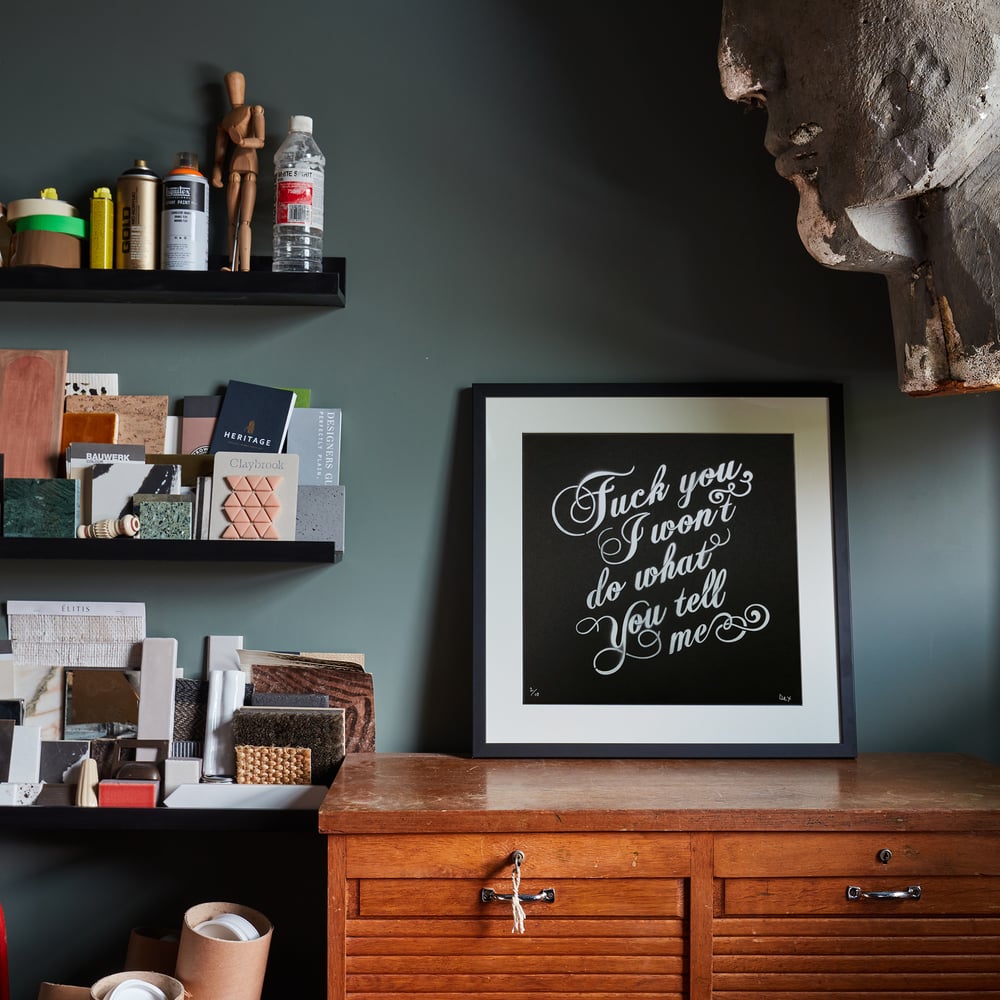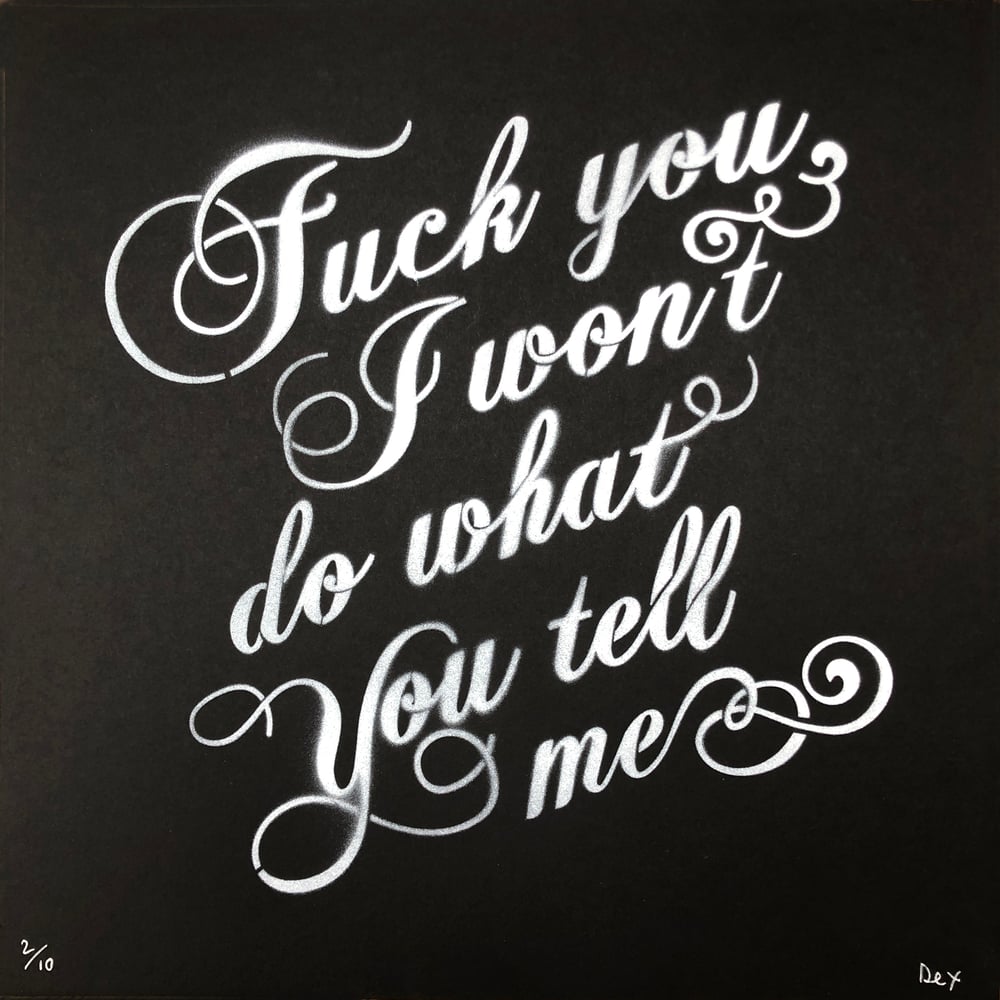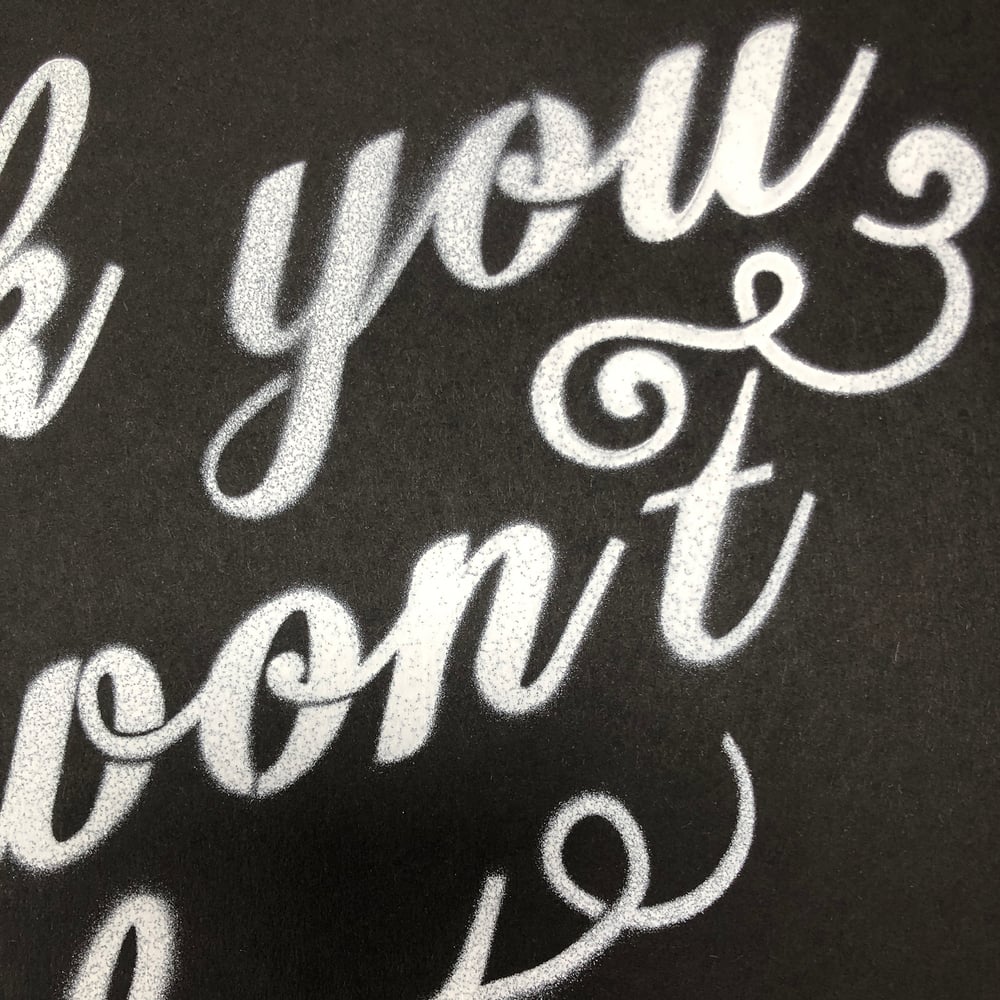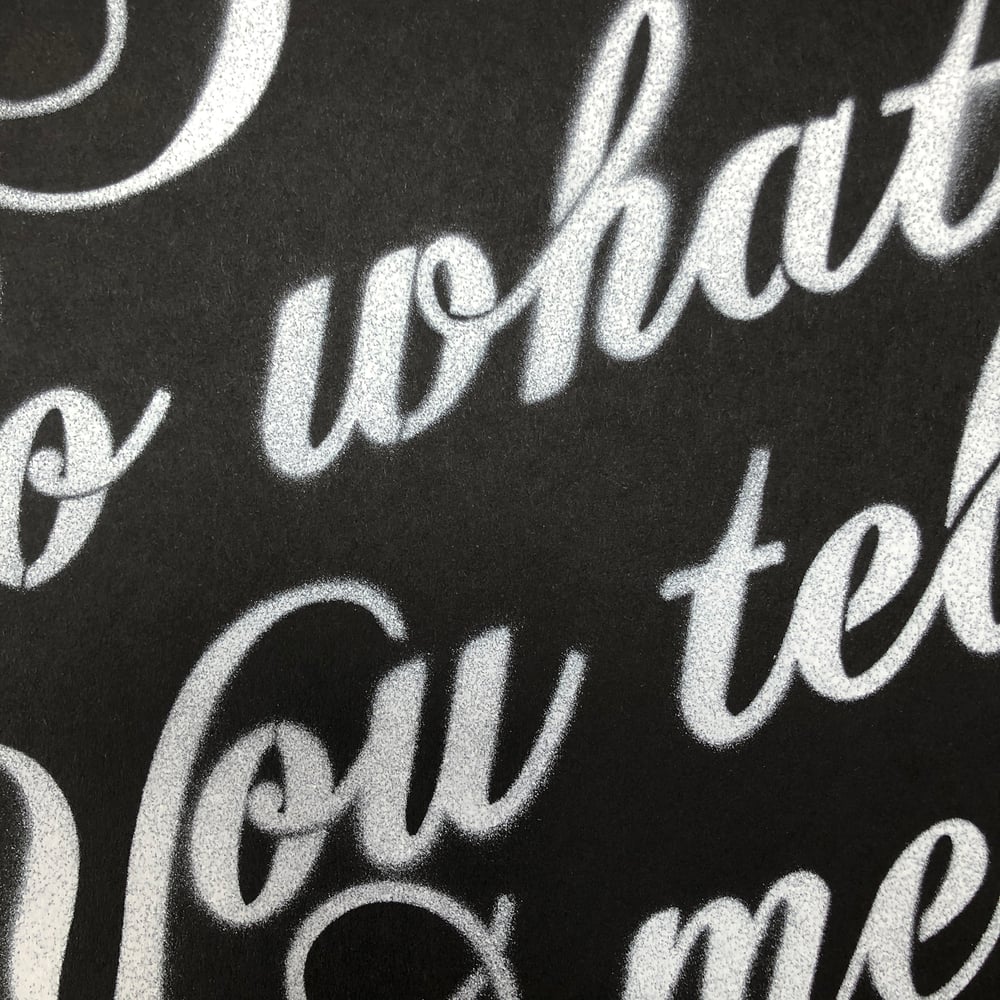 Lyrics from Rage Against The Machine. This a unique stencil print. One colour on Black GF Smith Colorplan 350gsm.
Please note the pictures are from Edition Number 2/10, and each print differs slightly by the nature of being a unique stencil.
Signed and numbered by the Artist, Dex.
40cm by 40cm, sold unframed.